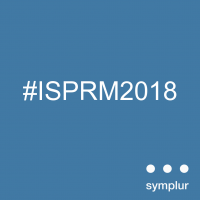 Paris was host last week to the 12th World Congress of the International Society of Physical and Rehabilitation Medicine (#ISPRM2018). Cochrane Rehabilitation's leadership and advisory board attended, along with more than 4,000 rehabilitation professionals from 103 countries worldwide. 
 
ISPRM is an important Cochrane Rehabilitation partner. Most of our advisory board and executive committee members are well known ISPRM leaders. 
 
Our coordinator conducted a workshop on the critical appraisal of rehabilitation trials and a session on the update of Cochrane Rehabilitation activities, with the support of Education Committee chairs. Both were well attended and well received. 

The Congress venue also provided great opportunities for Cochrane Rehabilitation representatives to meet, plan and collaborate on future activities.

On July 10, the advisory board held its second meeting. After an update from the director, all members expressed their thoughts and suggestions for the future development of Cochrane Rehabilitation. 

Before the Congress, the Methodology Committee organiseda brainstorming meeting to discuss some open issues in research methodology for rehabilitation. The event was funded by the New Zealand Catalyst Fund and included 5 research experts from New Zealand and 12 from other countries.

Last but not least, as Cochrane Rehabilitation is developing partnerships with national societies, international organisations, universities and other research groups, the Congress provided the opportunity to sign Memoranda of Understanding (MoUs) with: 
- World Federation for NeuroRehabilitation (WFNR)
- Nursing Midwifery and Allied Health Professions Research Unit (NMAHP RU)
- Vall d'Hebron Research Institute (VHIR) 
- Turkish Society of Physical Medicine and Rehabilitation (TSPRM)

These MoUs advance Cochrane Rehabilitation's close collaboration with other organizationsto strengthen evidence in rehabilitation. Each partner is dedicated to contribute to the goals and activities of the different Cochrane Rehabilitation committees. 
| | |
| --- | --- |
| | |
| Catalyst Meeting | Advisory Board Meeting |
| | |
| World Federation of NeuroRehabilitation | Nursing Midwifery and Allied Health Professions Research Unit |
| | |
| Vall d'Hebron Research Institute | Turkish Society of Physical Medicine and Rehabilitation |