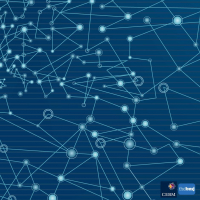 EBMLive is a platform aimed to encourage debate on the current status and future direction of EBM and to feature practical skills and advice from world-leading speakers in EBM, organized by Centre for Evidence-Based Medicine (CEBM) at the Nuffield Department of Primary Care Health Sciences, University of Oxford, and the British Medical Journal.
The EBMLive 2019 meeting focused on Making Evidence Relevant and Replicable for Policy, Patients and Professionals in Healthcare.

Chiara Arienti from Cochrane Rehabilitation attended the meeting and presented on the main methodological issues in rehabilitation research. For the "The Doug Altman Scholarship," she presented a "catalogue" of the main methodological issues in rehabilitation research. Chiara also spoke about the inadequacy of clinical replicability of rehabilitation interventions reported in RCT studies in main rehabilitation journals and on opening the black box of usual care and finding a black hole.
The main topics highlighted were reporting in most primary studies and the importance of EBM dissemination to inform clinical decision-making and of involving patients in this process. One solution might be the improvement of training during undergraduate and postgraduate curriculum of health professionals and implementation of using existing checklists, such as CONSORT.