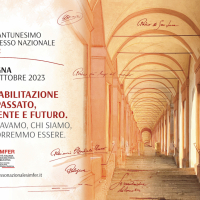 Join us October 12–15 for the SIMFER congress in beautiful Bologna!
Cochrane Rehabilitation is happy to participate in this event with two captivating speakers. Our director, Stefano Negrini, will host a session titled "Quale evidenza è utile per la clinica in riabilitazione?" exploring the significance of evidence in rehabilitation clinical practice.
Additionally, our co-director, Carlotte Kiekens, who also serves as the chair of the ISPRM-WHO Liaison Committee, will discuss the role and activities of the Committee in implementing the World Health Assembly Resolution on "Strengthening Rehabilitation in Health Systems."
We invite you to explore the program and find more information about the congress at https://congressonazionalesimfer.it/. We look forward to seeing you there!