The Second World Health Organisation (WHO) Global Rehabilitation 2030 Meeting took place at the WHO headquarters in Geneva July 8-9 2019. "Rehabilitation 2030: a call for action" initiative was launched in February 2017 with the aim of improving rehabilitation governance and investment; expanding high-quality rehabilitation workforce and services; enhancing rehabilitation data collection. Together with international and professional organizations, nongovernment organizations, rehabilitation experts and service users this year there were more Member States demonstrating the increased interest in rehabilitation worldwide. Cochrane Rehabilitation is one of the involved stakeholders since the launch, and is strictly collaborating with the WHO (see link) in producing the Package of Rehabilitation Intervention through the Best Evidence for Rehabilitation (be4rehab) project. Cochrane Rehabilitation was represented by its Director Stefano Negrini and also our Coordinator Carlotte Kiekens and chair of the Publication Committee Aydan Oral  participated.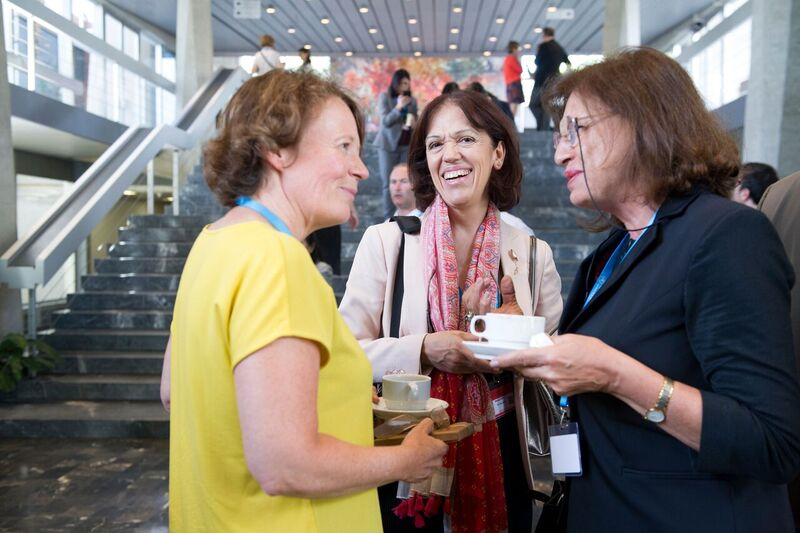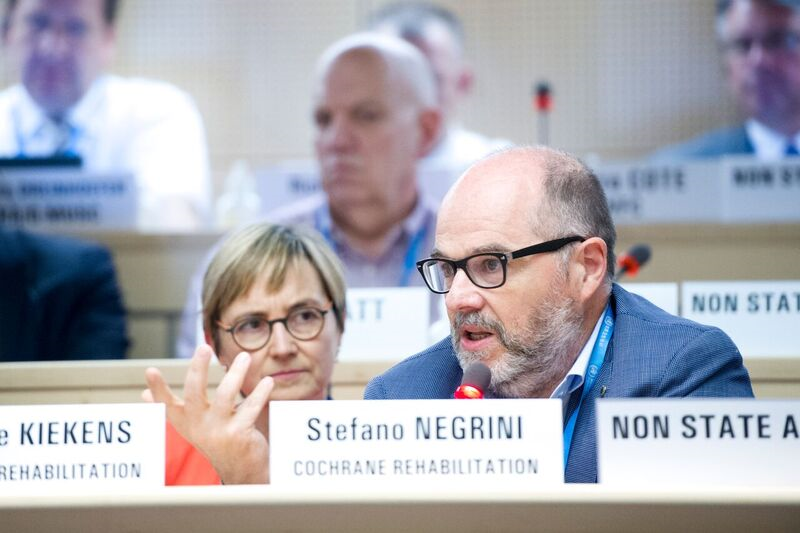 The meeting was organized by Prof. Alarcos Cieza, Coordinator of the Blindness and Deafness Prevention, Disability and Rehabilitation department at WHO, and her team. In preparation for the meeting she published a provocative paper questioning whether Rehabilitation really is the Health Strategy of the 21st Century?.
The first day interactive thematic sessions were based on the importance of rehabilitation, functioning as a public health goal, and examples of rehabilitation as the health strategy for functioning in different countries and settings. dr. Theo Voss of the Institute for Health Metrics and Evaluation presented "Functioning information in Global Burden of Disease: making the case for rehabilitation". According to the 2017 study, instead of the 1 billion persons estimated in the World Report on Disability, 2,366 billion persons worldwide may have potential rehabilitation needs. In more than half of the cases this is due to musculoskeletal health conditions, followed by sensory and neurological disorders. The day was concluded with a reception where a welcome word was given by Dr. Tedros Adhanom Ghebreyesus, the WHO Director-General, illustrative of the importance this initiative has within WHO. 

The second day four parallel sessions were organized, presenting different resources developed by WHO within the context of Rehabilitation 2030:
Rehabilitation in Health Systems : Guide for Action

Package of Rehabilitation Interventions (PRI);

Rehabilitation Competency Framework (RCF);

Rehabilitation in Emergencies.
In the PRI session our Director gave a presentation on "Implication of the PRI for future clinical research in rehabilitation".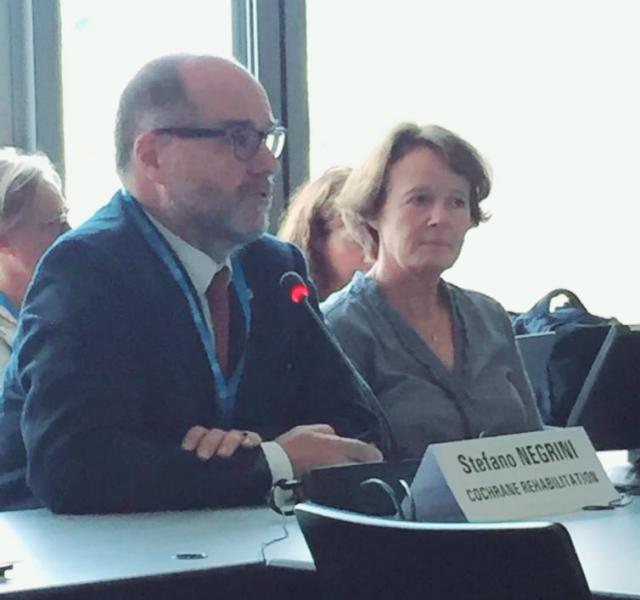 After lunch a "Fish bowl session" was held with speakers from different organizations. The panel was asked what these organisations could and would do for making rehabilitation a political priority in health.
The second Rehabilitation2030 meeting was another major step to increasing rehabilitation service coverage in the context of UHC, and for Rehabilitation to receive priority from international and national political leaders. As Alarcos Cieza concluded we are 'inventing the future' but now we should all, with different professional and regional perspectives, work together to make rehabilitation a political priority.